Kaluah
Meet Kaluah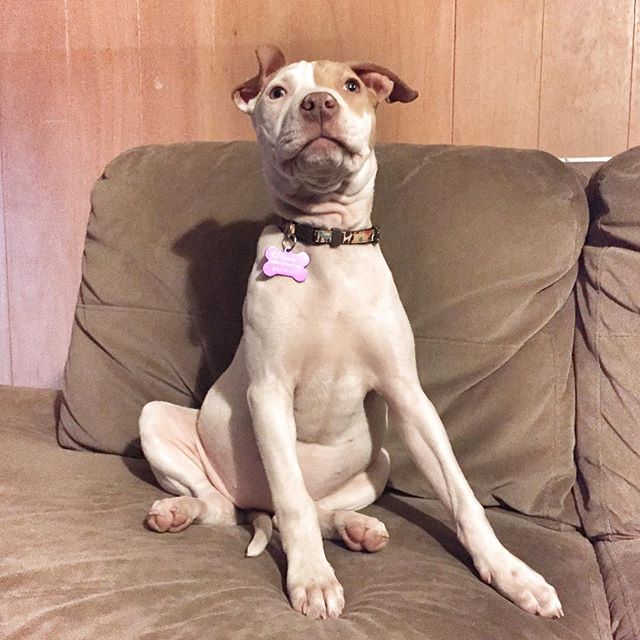 This puppy is sweet as pie and we cannot get enough of her! She is around 4 months old and was surrendered to Fresno Bully Rescue by her owners, along with her brother and sister. She has only been with us for a little over a week, and we have already given her the title of our 'Most Well-Behaved Foster'. Over the past few days we have been working on building her confidence and teaching her that humans can be trusted. She has already come such a long way. She is very timid and even more of a sweetheart. She has already had a promising meet and greet with a wonderful family. If all goes well, she is looking at being in her furever home by the new year!
As Kaluah matures, we will continue to see how her personality unfolds and share our special moments with her fans on Twitter & Instagram.
To apply to adopt Kaluah, read about Fresno Bully Rescue's requirements, or donate to her vet care, click here.