Maggie
Maggie was originally raised in a giant family, but once their father went to jail, this sweet girl was dropped off at the shelter. She was due for euthanasia because the shelter, like many out there, was overcrowded and out of space. A good person decided to pull her because she saw what a sweet heart Maggie is, and that she needed another shot at life. Her temporary owner tried finding her a home, but didn't have much luck doing everything on her own. She ended up having a serious family emergency, so Bay Area Bullies stepped up to help.
While in her new foster home, she flourished into a confident and well-rounded family/ pack member. I learned that Maggie had a growth on her bum that caused her to bleed, which had never seemed to affect her happiness, but is unhealthy and dangerous nonetheless. At around 3-4 years old, Maggie still hadn't found her forever home, which made her medical past unknown and basically non-existent to us.
Fortunately, with the help of several amazing donors and the Stand Up For Pits Foundation, Maggie was able to get a full biopsy, vet care, and the surgery she needed. We were all relieved when Maggie's biopsy results came back and revealed that none of her growths were cancerous! With that amazing news came even more joyous luck-- Maggie had a very serious adopter interested in her.
We didn't quite know it then, but Maggie had definitely found her forever home. Her (new) dad brought along her (new) brother, who is almost identical to the Meatball FYI, and all bonded over some play-time.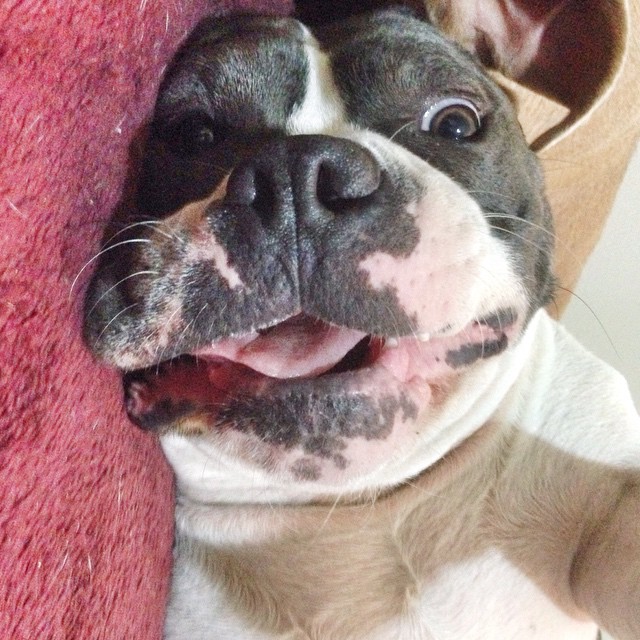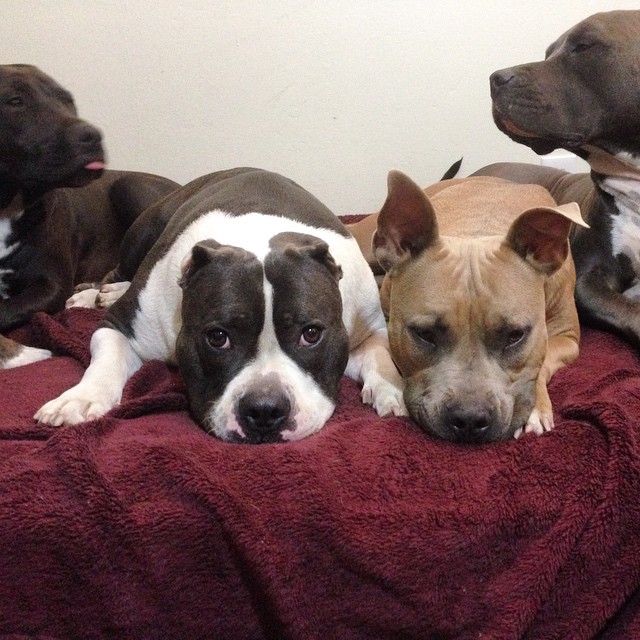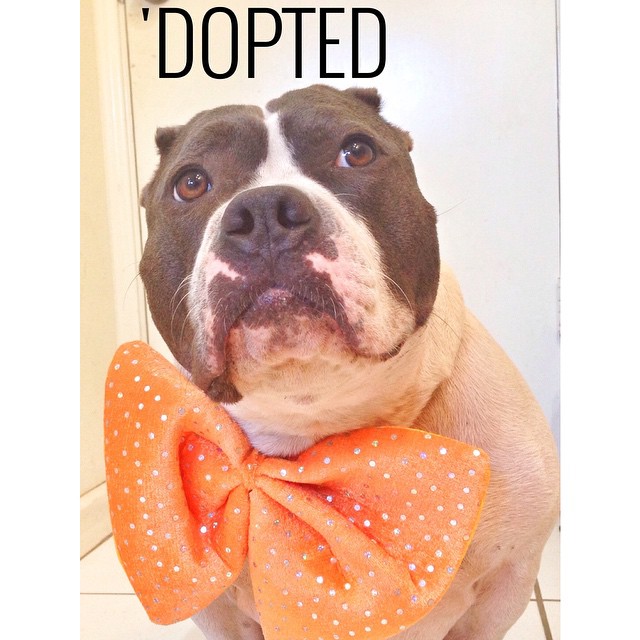 UPDATE:
Maggie is doing well in her fur-ever home with her brother! She is spoiled beyond belief and we couldn't be happier with the way everything turned out. You can continue to follow Maggie and her brother on Instagram at @meatballsfurever650