Urban Suburban Apparel accepts payments through PayPal. Those who pay with an E-Check through PayPal will not have their orders shipped until the payment is completed.
What is an eCheck?
An eCheck is a payment that you make directly from your bank account.

Just like a regular check, it usually takes between 3 and 5 business days for an eCheck to clear and the money to appear in the recipient's PayPal account.

Both eChecks and Instant Transfers are ways to pay with your bank account. With an eCheck, the recipient receives the money in a few days. With an Instant Transfer, the recipient receives the money right away.

To send an eCheck, just link your bank account to your PayPal account.


You may still use your credit card without a PayPal account. Here's how:
Payments for Urban Suburban Apparel are made at PayPal, but you do not need to own a PayPal account to pay: you may enter your credit card's data directly at PayPal and complete your payment. You don't need to register a PayPal account neither.
Once you get redirected to PayPal, just do as follows:
1. Make sure the "Don't have a PayPal account?" option is selected
If your PayPal page looks as follows, just click on "Don't have a PayPal account?".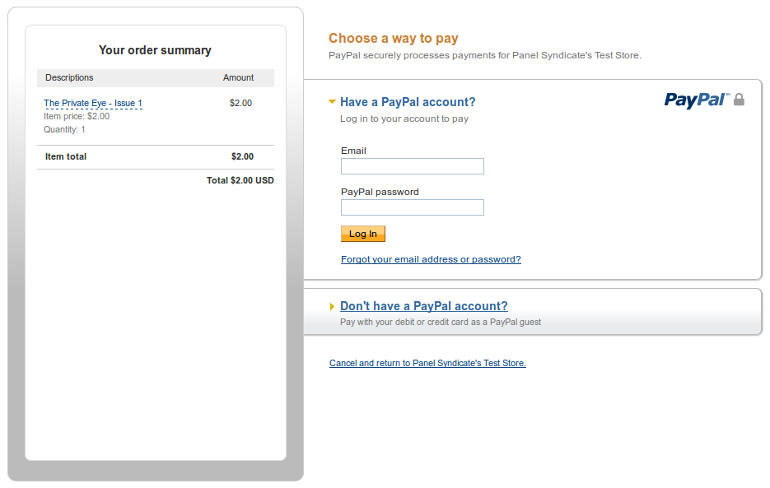 2. Enter your credit card's data
Address, email & phone number may also be requested depending on your country.
When you are done, click on "Review and Continue".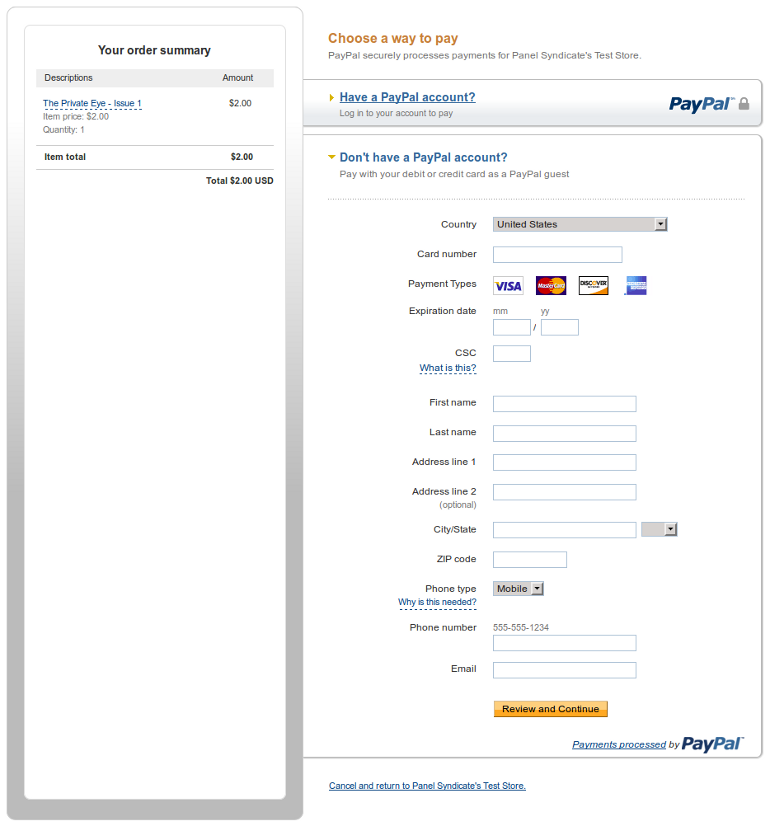 3. Click on "Pay Now"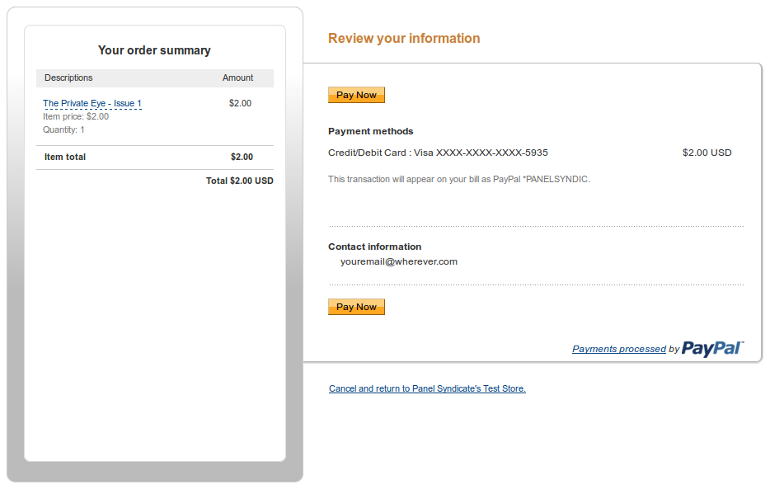 4. Click on "No, Thanks"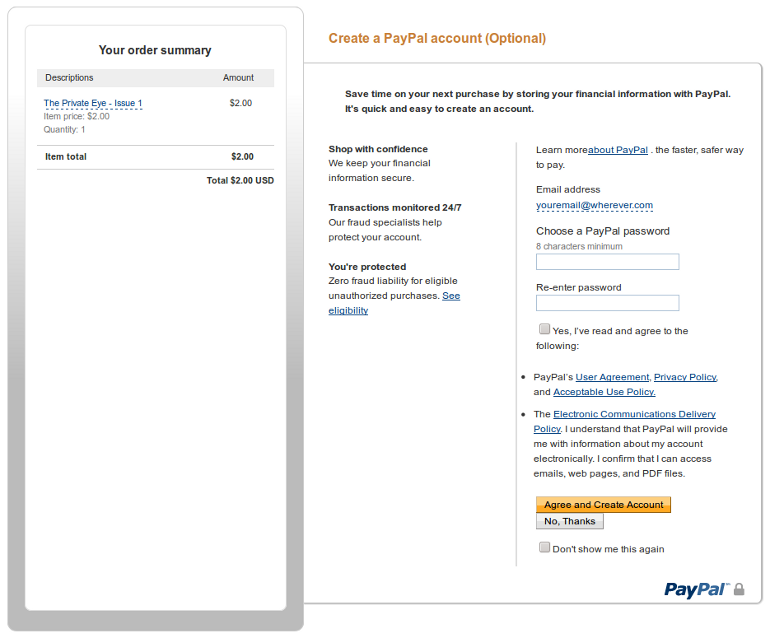 DONE!