Dog Dad Heroes
Posted by Kelsie Igasan on 17th Jun 2019
A very HAPPY FATHER'S DAY to all the wonderful dads out there, including those who work hard to provide better lives for their fur-kids! This month we're looking at 3 dog dads in particular who do incredible work in the lives of rescue dogs and others.
Meet John Flores
John Flores an outstanding man, partner, father, wedding officiate, and pit bull soul saver. You may know John for the many hats he wears within his community. In 2014 John Flores started IPittyTheBull out of Chico, CA; "an organization that is dedicated to providing education about responsible pet ownership, the benefits of spay and neuter and improving communication between dog and human." Inspired by a pit bull named Penny Lane, John created IPittytheBull, whose mission statement is to "Educate. Advocate. Never Discriminate." His team upholds the belief that a human is a human before their race and translates that same belief to our furry friends with the mindset "a dog is a dog before their breed".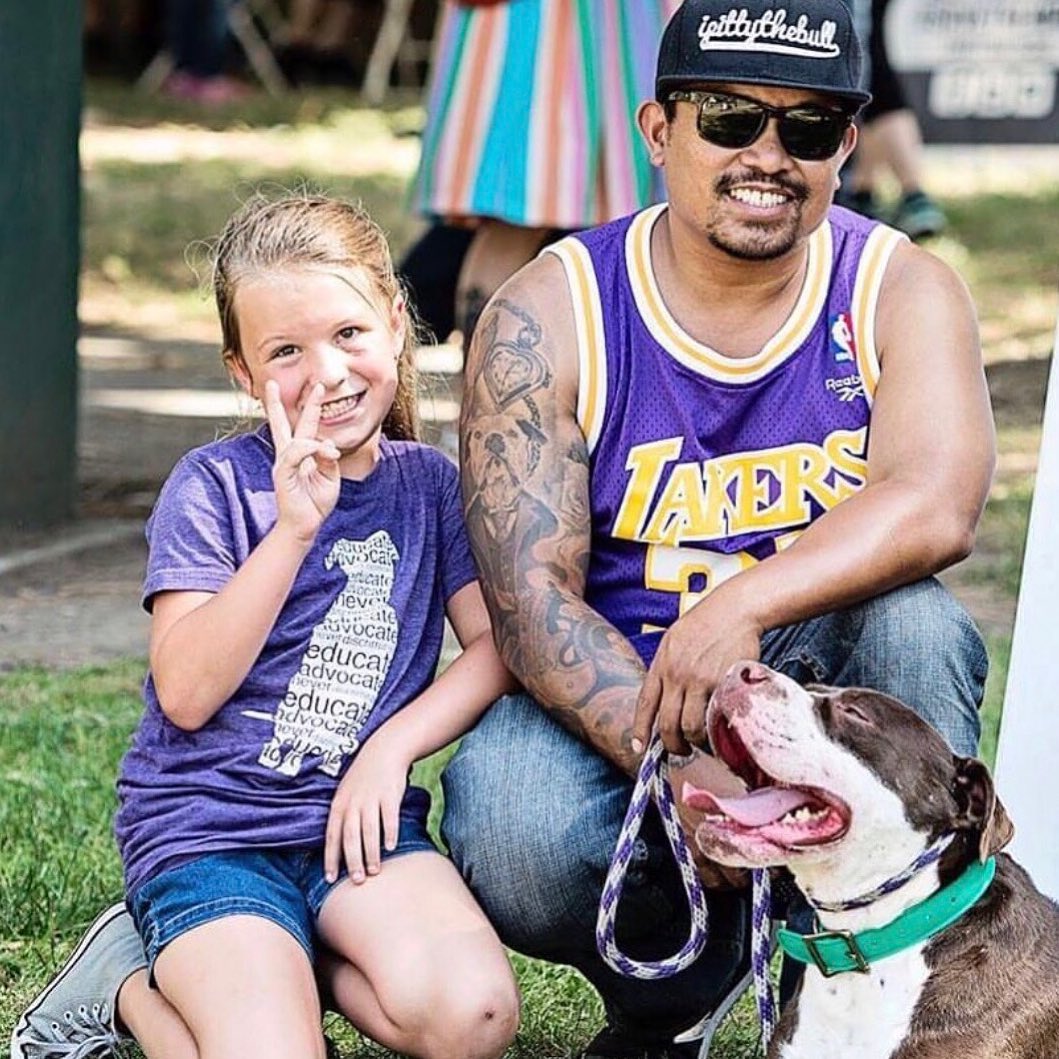 If you are a social media follower of John, then you know how involved he is within his community-- both human and animal-- and you often wonder how he has time to do it all. On top of all the incredible work he does for his own mission, he is also involved with and volunteers for multiple programs that help save both animals and humans alike. One hat he wears is through Marley's Mutts 'Pawsitive Change Program', which pairs incarcerated individuals with rescued dogs for mutual rehabilitation. John assists by providing training, motivation, and support for both the inmates and rescue dogs in the program. Pawsitive Change aids in the release of healthy, well rounded dogs into our communities, all while teaching inmates new skills and trades that helps them find a new purpose after prison-- providing the community with a domino effect of healing hands and paws.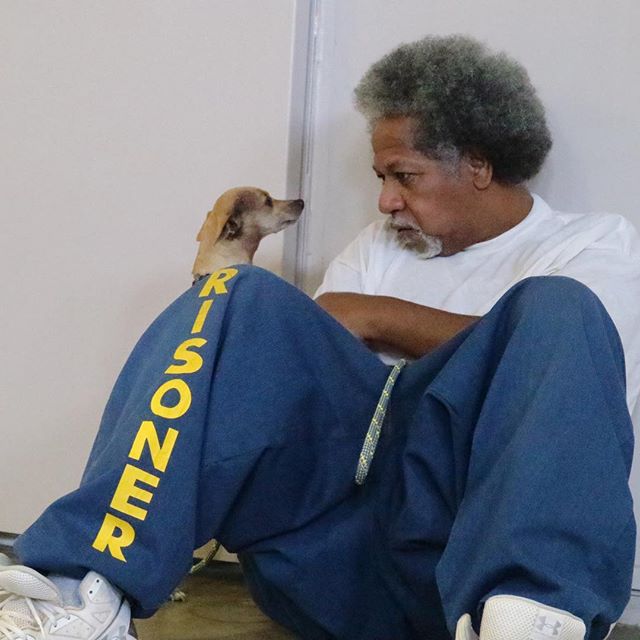 John also serves as a voice for the youth and school districts as part of the Lucky Dog Humane Education Program, which provides educational and engaging lessons at no cost to elementary schools (whole school assemblies and/or classroom visits), children's clubs, after-school programs, libraries, and camps. "The Lucky Dog Curriculum is separated into 7 units that focus on character building and social emotional learning – (kindness, caring, respect, compassion, empathy, trust, and responsibility). All lessons and teacher support materials are aligned to the common core standards for grades k-5 and social emotion outcomes for grades k-12." This mission is greatly driven by the mindset that, "Research has shown that teaching young children from an early age to participate in community service and empathize with others can greatly reduce the risk of developing bully-like characteristics. Our mission is to build compassionate leaders who advocate for human rights, animal rights, and a healthy environment."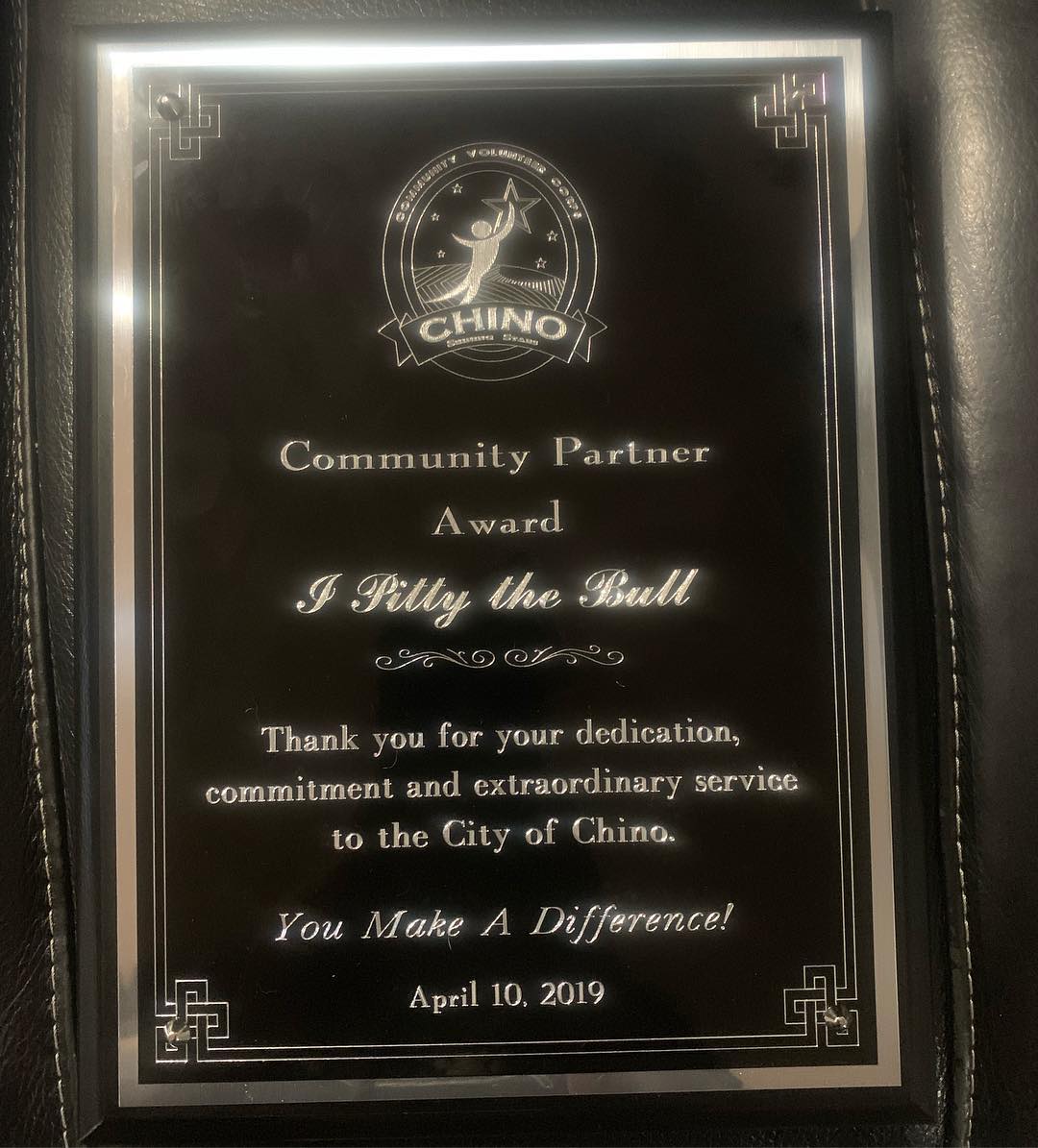 John and his organization are so remarkable and have made such a difference that they have been recognized as community partners for their "dedication, commitment, and extraordinary service to the City of Chino," and the youth within their community.
John Flores; the man behind IPittyTheBull, is a dreamer, a doer, a healer, a giver, a soul who sees the good in humans despite their outer appearances, and a man who shows that same love to our fur babies. It is a profound quality to have that requires so much strength, patience, and perseverance. What stands out most about John, aside from his giant smile, is his dedication to his entire community big or small, four legs or two, broken or whole; come as you are. John and the team at IPittyTheBull will heal you, guide you, inspire you, and empower you to be your best so you can provide the best for the Bully community. Rehabilitation of animals starts with a whole human. John gets that. His work speaks volumes to that mission. Thank you, John, for healing our community from the inside out.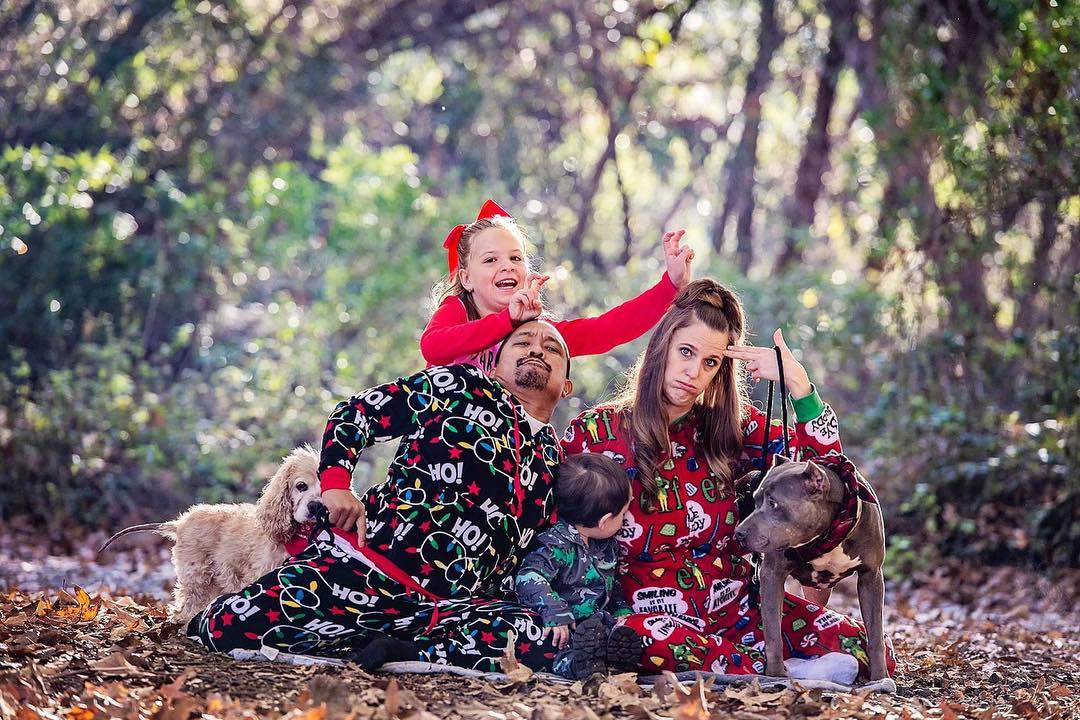 John and his beautiful wife Briana, their two children Jaidyn and Camden, and their rescue dogs Schmidt and Fawn.
Click here to check out John's organization IPittyTheBull
Click here to visit John's Instagram
Click here to visit John's Facebook