Dog Dad Heroes
Posted by Kelsie Igasan on 28th Jun 2019
Meet Zach Skow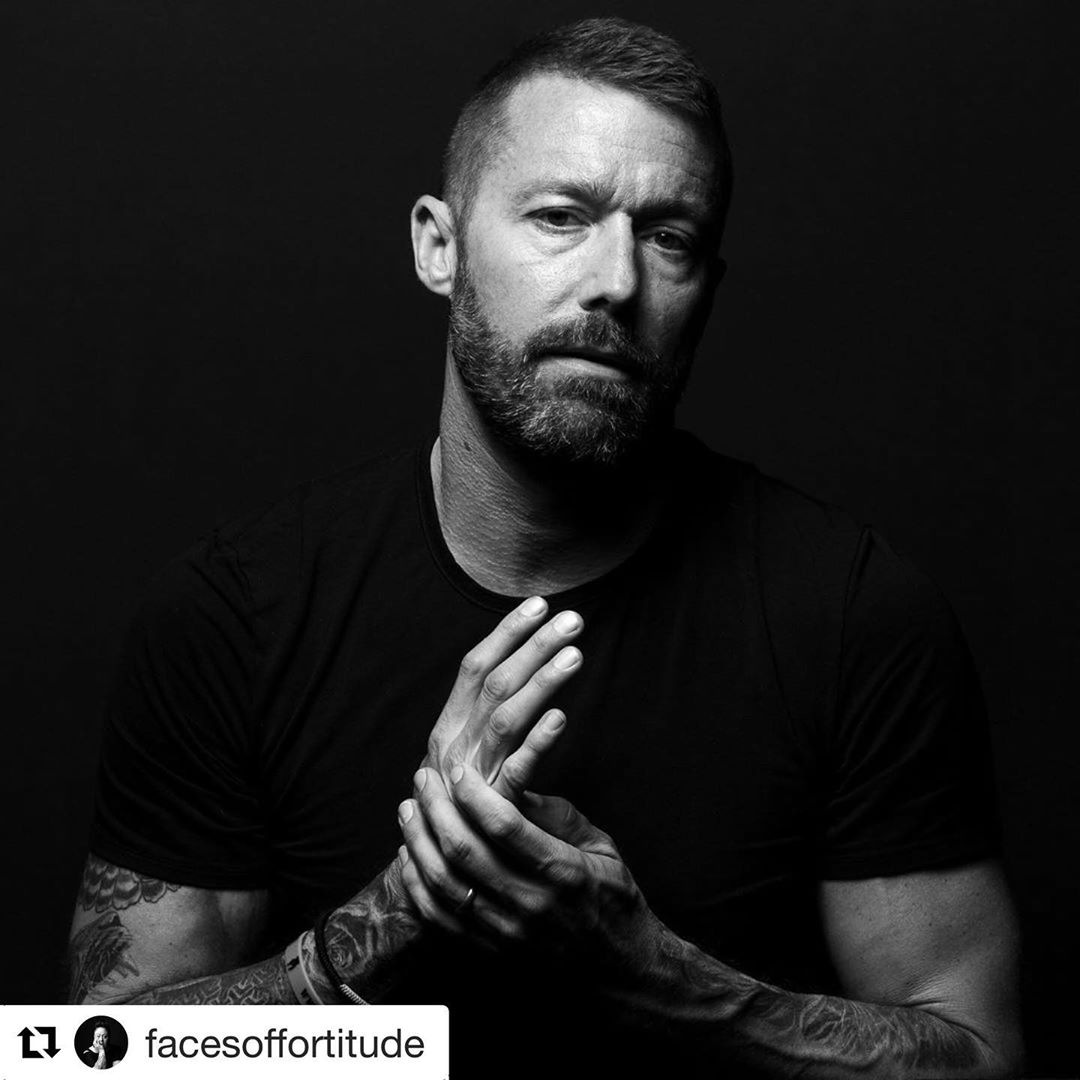 Zach Skow knows a thing or two about the rehabilitation of man and dog. His work within the justice system through Marley Mutts and his advocacy work for Pawsitive Change Program speaks volumes to his dedication and passion for public service. In the words of Zach "That's the beauty of living and working in service to others—we serve ourselves at the same time!
We help them heal, they help us heal!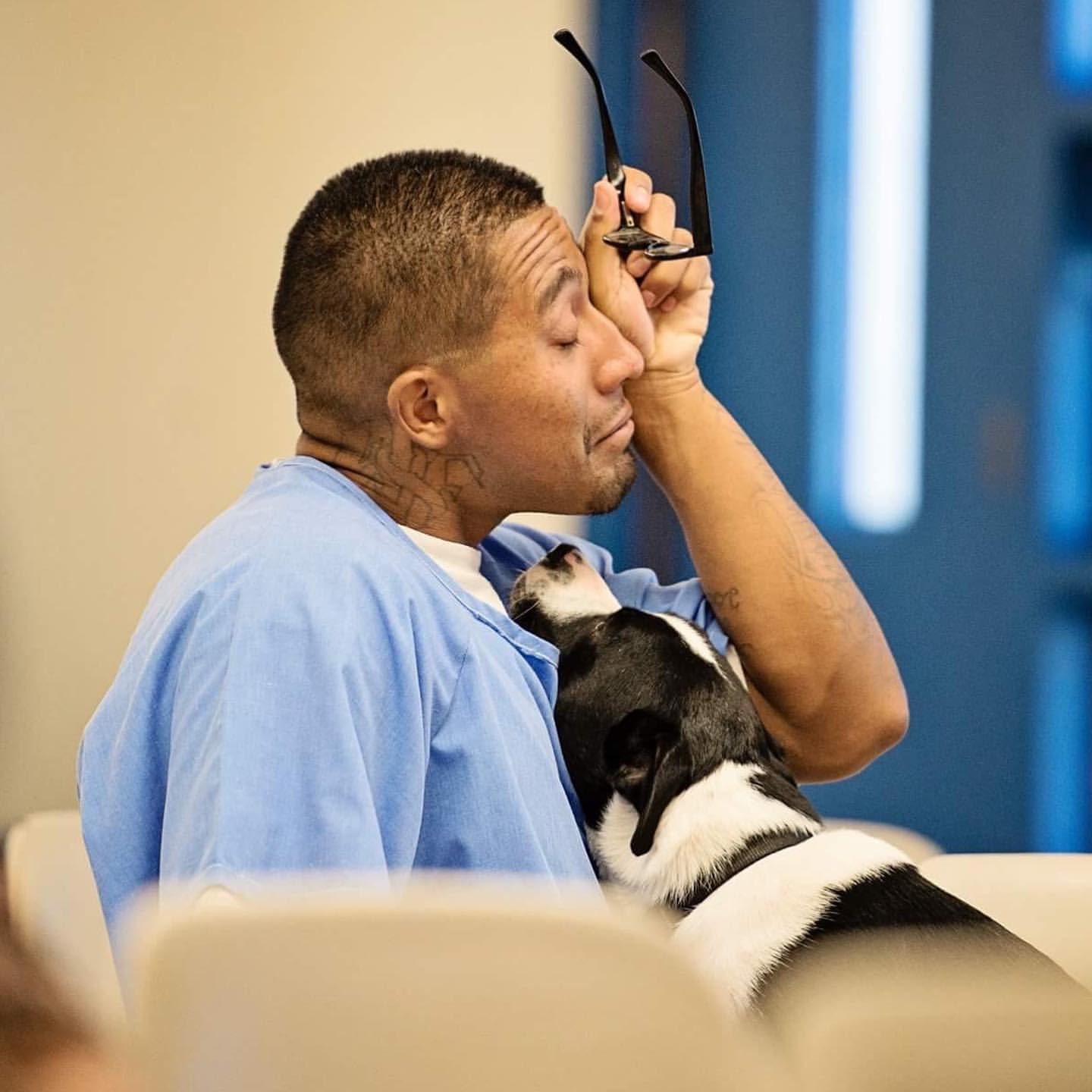 Handing my life over to a God of my understanding and Dogs who understand me, is what created life as I know it today. Without them—without this work and all of you—I'd have been dead long ago. For so long, I was just terrible at being me, but living a life of service has granted me purpose, hope, empathy and understanding far beyond what I probably deserve."
Zach started drinking at a young age. He suffered a serious car accident where he broke his sternum; he began drinking daily for the next five years. His skin and eyes started to turn yellow. At age 28 he began to contemplate suicide. He stated that contemplating suicide was one of the things that kept him alive. He reached a low point and while looking in the mirror; he wondered what had he become. It was in this moment Zach looked down at his dogs and saw the love they still had for him in their eyes. It was that love and that hope that pushed Zach to recommit his life to his dogs, his health, and a power greater than himself. Zach would birth his business from the hope he received during his darkest, quietest moment with his fur babies. He turned the pain he felt from living life on life's terms into the power to help heal others still lost in the flames.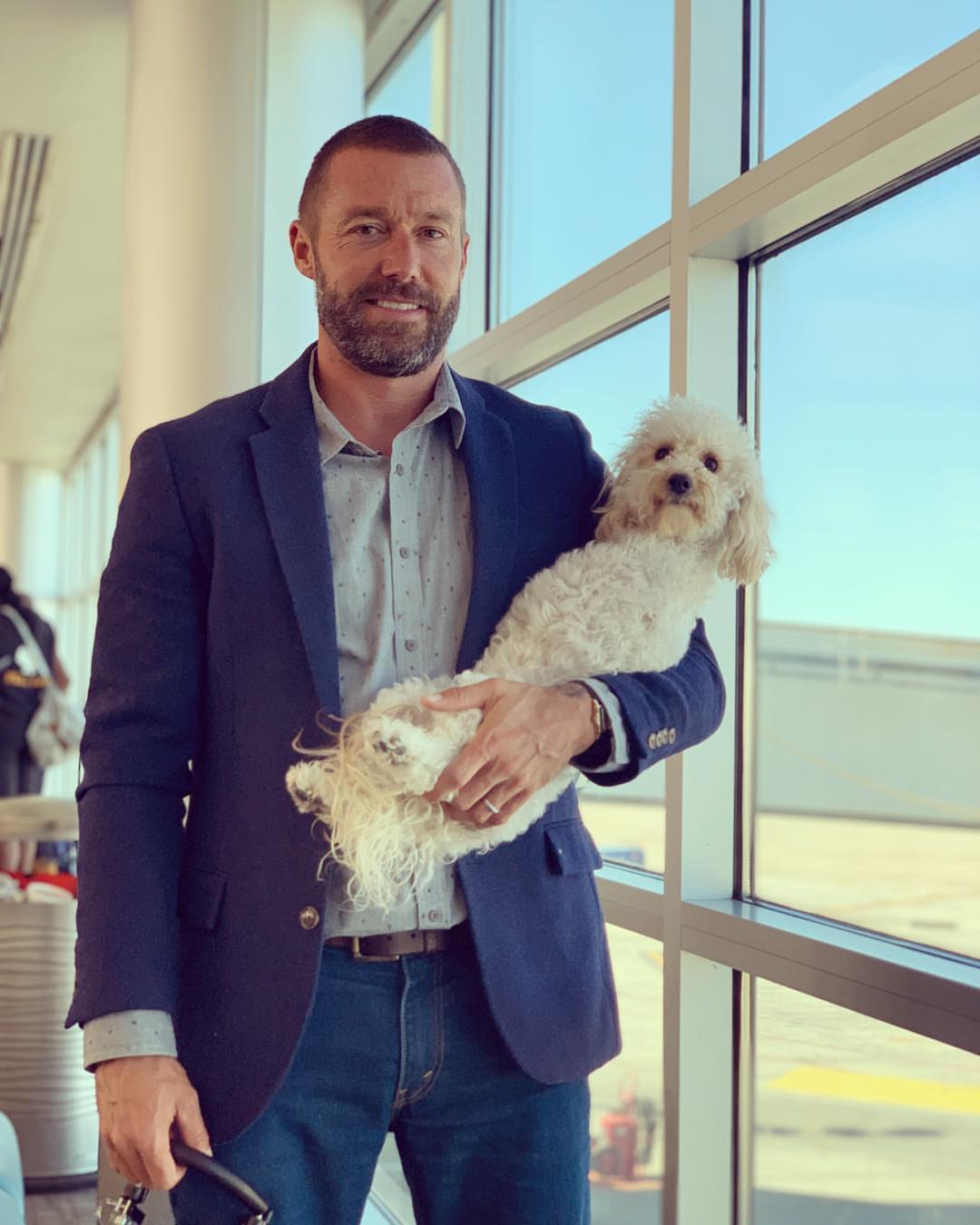 Marley Mutts "is a non-profit organization that rescues, rehabilitates, trains and re-homes death row dogs from Kern County's high-kill animal shelters. In addition, we utilize the rescued dogs to transform people's lives. Through the power of the human-canine bond, we empower dogs and people to live healthy, happy and productive lives."
Zach has taken this mission statement and turned it into a movement that has spread as far as The White House where advocacy work for dog and human rehabilitation took on a whole new meaning. Through Zach's non-profit Marley Mutts and advocacy work for Pawsitive Change Program he hopes to bring prison reform using rescue dogs all while rehabilitating man and canine. Their goals:
"1) to affect positive change in all whom are involved--inmates, dogs, correctional officers, trainers, observing public--using a combination of the human-canine bond, empathy and emotional honesty and
2) transform our student-inmates into pet industry professionals who can be hired or start their own business immediately after leaving prison!Our student-inmates have a lot to offer these dogs, and vice versa, allowing both to rehabilitate, alongside one another, providing for a greater chance at successful outcome for the dogs and inmates.
The day-to-day function of this program is to have each set of inmates guide, coach and train their dog through mastery of the Canine Good Citizen Certification, no small feat I can assure you. In the process, they will work towards their own certificate of training proficiency and application, reflecting the tangible vocational training they have participated in, which will help them find gainful employment once they are released. For 14 weeks, our dogs live, train, and sleep inside the walls of the penitentiary, under the primary care of our inmates, as they strive towards certification and comprehension of dog psychology. Roughly 30 men and 10 dogs, of all shapes, sizes, backgrounds and age, compose each round of training. They spend an average of 13 hours a day with their dogs and share the responsibility among themselves. At the end of 14 weeks of training, each inmate will have accrued hundreds of hours of training and handling under his belt.
Not all of our students want to work in the pet industry, but those who do will have the tools. Any inmate who applies themselves in this program will have tools to succeed at life in general, not just as a dog handler and energy reader. This is true anti recidivism, true prison reform!"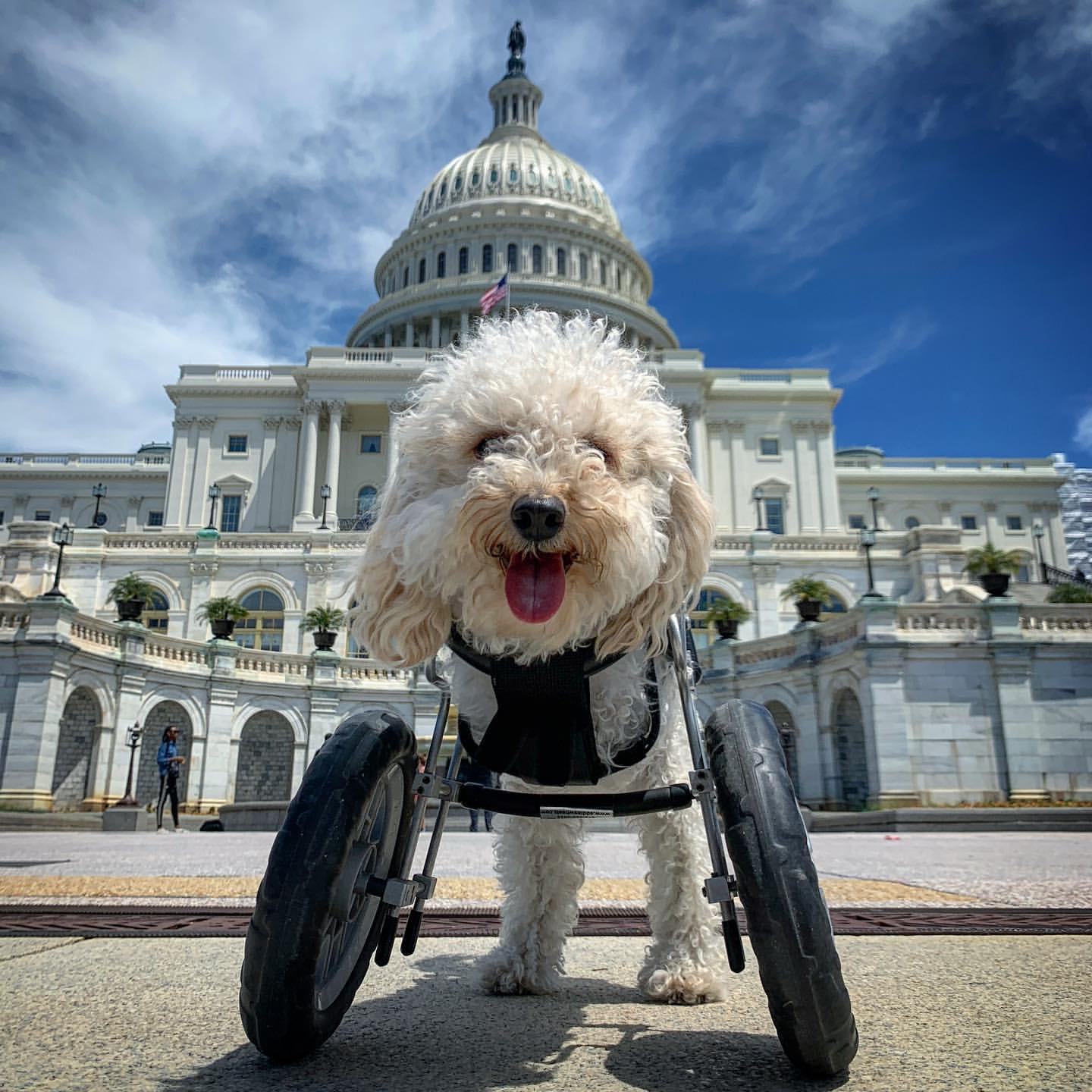 He has taken his mess and turned it into a message; a message that translates beyond walls, perception, and time. It is a message rooted in raw life experience and given to the world with courage, passion, grace, grit, and hope. It is a movement that creates lasting change within our communities both for humankind and the canine world. Zach has been featured on many media platforms, but his most profound highlight is included in Faces of Fortitude created by Mariangela Abeo where he bravely shared his story of demise and rise and how he used the hope of his dogs to pick himself up off the floor. On top of the amazing work Zack does for prison systems, addicts and alcoholics, he also prevents suicide by connecting humans to the unconditional love of dogs by sharing his story openly. It seems as if Zach Skow is a Superhero and his Superpower is reconnecting people to who they were before life had its way with their hearts; ALL through animal compassion and connection.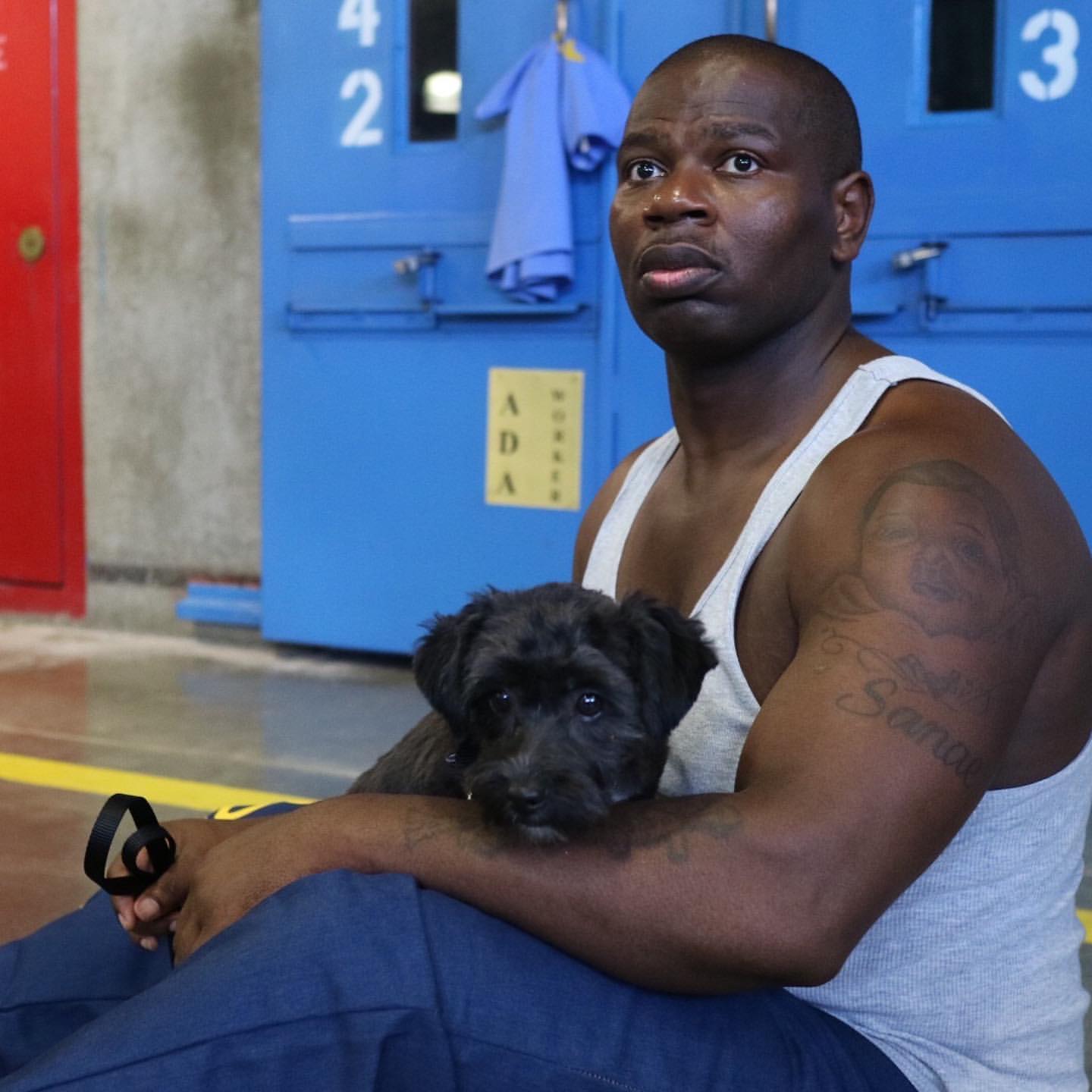 "Rescue dogs rescue people and we are living proof." The world is not changed by opinion but rather by the actions we take through the lives we live. Zach embodies so much of what it means to walk it like you talk it. His passion for reconnecting the soul, healing what is broken through common pains, and restoring faith to a life that may have been deemed hopeless is written on the lives he has touched both human and dog alike.