Dog Dad Heroes
Posted by Kelsie Igasan on 2nd Jul 2019
Meet Joey Easley
Joey Easley may be the best dressed, kindest, hardest working, and artistic father in the bully breed and human community. A Fresno, CA native he has taken his love and the lessons he's learned becoming the father to a very hippo-licious Pitbull named Indica and turned it into a Pitbull awareness clothing line that literally takes the message "Don't Bully My Breed" to communities across the globe. At any given moment at any given time you may find a human or dog wearing any one of his brilliant designs. Each one carefully crafted and created for dog lovers of any kind with a special emphasis on the mindset that the bully breed will not be bullied simply for their appearances, the rumors created about them, the stigma those rumors create, and the barriers raised as a result of that stigma.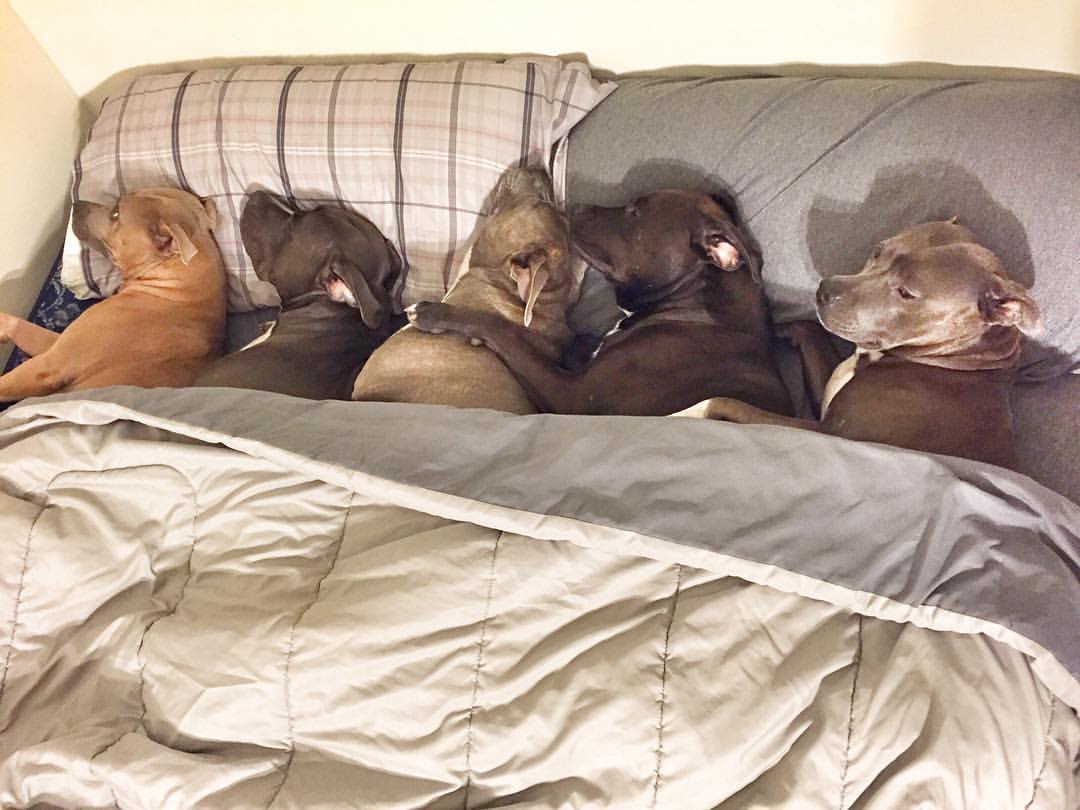 Joey started Urban Suburban Apparel in 2008 as a young man with a big dream. After adopting his dog Indica alongside his wife Noelani they soon realized the struggles Pitbull owners faced; from stereotypes that exclude the breed, laws that keep them away or out of the picture completely, rental agreements and insurancebeing denied, and the local shelters full of the block head beauties with giant smiles. Simply walking through the community became a task due to the judgement and ridicule Indica received. Who could ever look at a dog as kind, gentle, and snuggly as Indica and think "this dog is dangerous"? NOTHING about the demeanor, attitude, or energy Indica gives off says aggressive or dangerous. Joey knew something could be done to make a positive impact within his community. Urban Suburban Apparel would become the face of Pitbull advocates.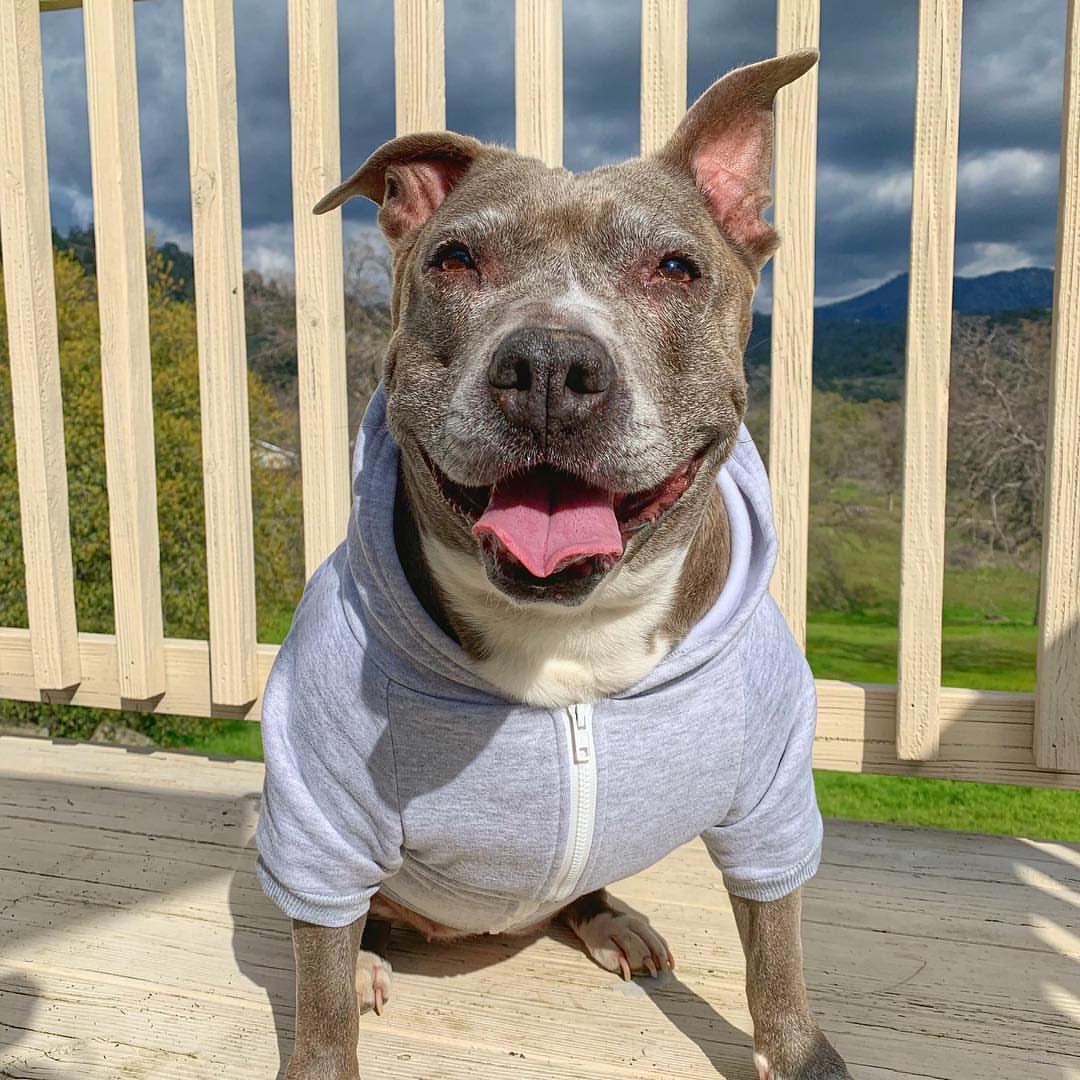 Urban Suburban Apparel is a clothing line ran by Joey and his wife Noelani. Together they man the day to day operations from sales to packaging but where the real art and sheer talent comes into play is through the hands of Joey himself. A master of his craft; screen-printing his love for his breed has become a global sensation. Joey finds the best artists and collaborates ideas to create the products you know and love. Each design carefully printed at the hands and eyes of Joey day in and day out. His consideration and dedication to his customers, dog and human, is shown in the high-quality fabrics and ink used to make the clothing. Shirts are worn within Fresno, CA that Joey himself printed ten years ago. It is a remarkable thing to see a community of compassionate animal advocates come together to represent for their breeds. On top of the clothing we get for ourselves he even offers dog clothing from zip up dog hoodies with graphic prints, to scarfs, shirts, tanks, and dog beds. They have it all. A portion of each sale is donated to bully breed organizations. They work closely with the Fresno Bully Rescue & Animal Compassion Team here in Fresno, CA to help care for and adopt out local dogs.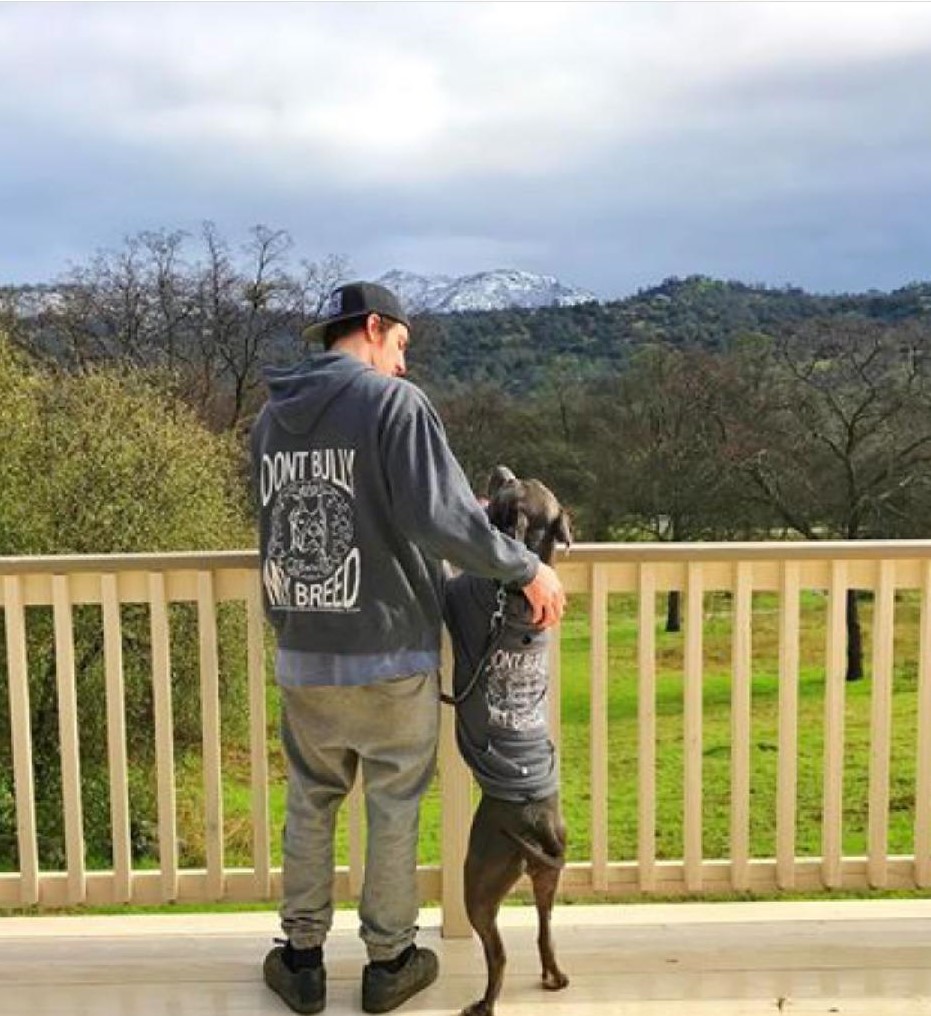 On top of the amazing work he does for the bully breed he also provides screen printing services to businesses. Screen-Printing at this capacity with this much product is not as easy as it sounds and Joey dedicates himself and himself only to the task. He is truly one of the most hard-working, honest men the world has to offer.
Joey is a father to what some would call his "mini-me" Elias and bully breed dog pack of five; Indica being the pack leader with her stinky farts and hippo like booty. Indica and her pack have aided in the rehabilitation of hundreds of dogs. Joey has opened his own house to foster dogs of any breed in need of help. Some of the most powerful and impactful videos to ever be released on the internet came from within their home. One of their beloved rescue dogs Angel, a former mama herself, rehabilitated a group of Chihuahua puppies that did not have their mother. Together as a family Joey, Noelani, and their pack rehabilitated these puppies who grew to became well-adjusted; all from the love of a Pitbull Mama. The Easley Pack took their rehabilitation to a new level and helped rehab kittens alongside their pups.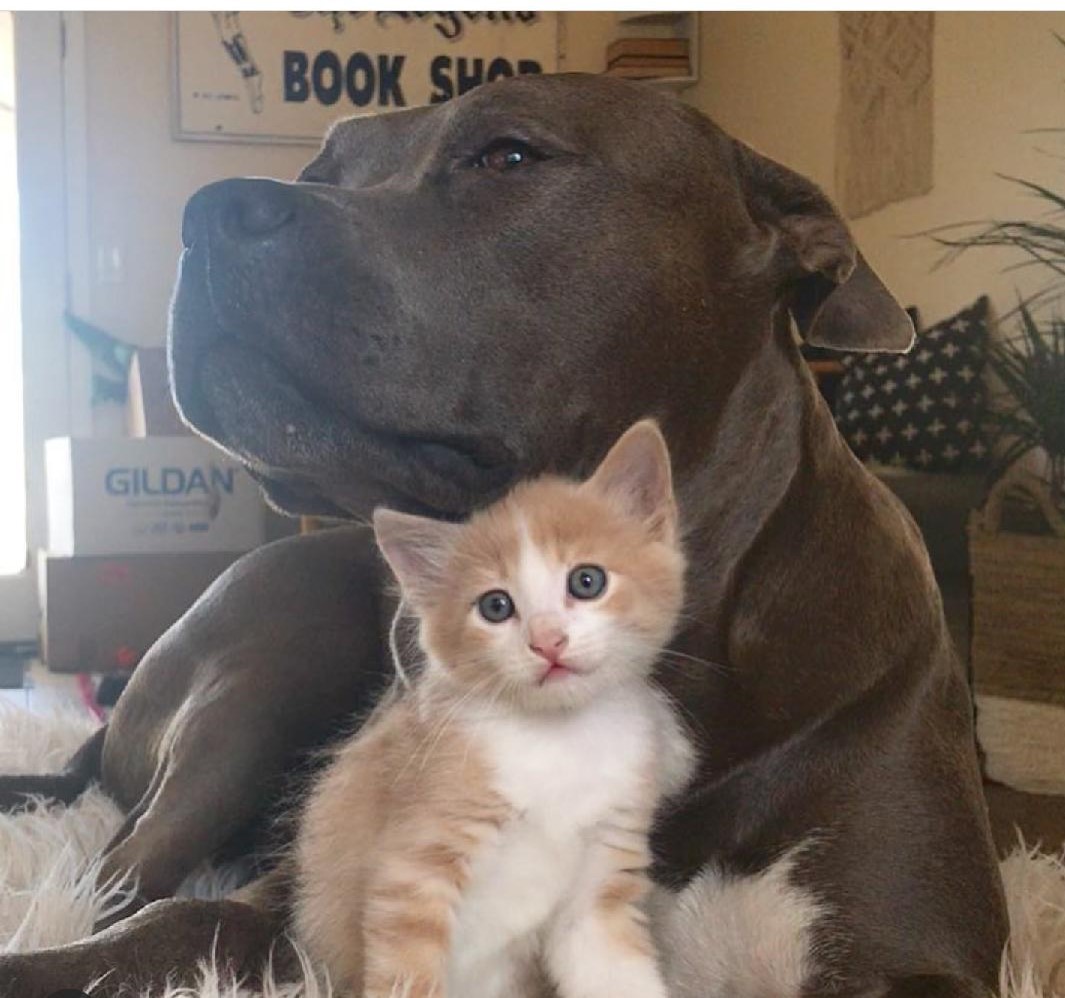 It is only because of Joeys willingness to document these moments with his pack and share them with the world that we have been able to end the stigma associated with the bully breed therefore crushing down the barriers the breed faces. Moment by moment, dog to human, dog to dog, any breed, any situation however you want to cut and slice the rehabilitation process up, because it is a huge process, we have witnessed it all through the lens of the Easley family and it is because of their lens and their perception of the breed that there has been a significant shift within the community; people began to adopt Pitbull's. Our shelters opened and the evolution of man's view toward Pitbull began.
Joeys open mind, willingness, passion, persistence, and artistic point of view has opened doors for the Bully breed that otherwise would have not been opened. Doors you may not necessarily walk through; rather doors to the mind. Through the work done from his home and online documentation of the rehabilitation process, that we as humans have been gifted to view, allows us to see beyond what the media and rumors have created and has changed our perception of the Bully breed forever. So many Pitbull's have been saved from their miserable circumstances, rehabilitated, and delivered to their forever homes because of the work Joey has done through foster fatherhood. Urban Suburban Apparel continues the work while Joey rests; sending the message to the world we will not tolerate the discrimination of our breed any longer through the clothes we wear on ours and our fur babies backs. If dogs could talk and write you better believe there would be millions of reviews speaking to the love, grace, tolerance, and care Joey Easley has. Joey is a community leader, a global screen-print designer, and easily the best father this world has to offer to both man and canine. We can't Thank him enough for showing up everyday for the ones he loves most… and for always picking up all the dog poo.